Turnkey callcenter company for varied industries
Our turnkey call center company will reduce no-shows, cancellations, get more appointments, new customers and Google reviews. We guarantee it.
Whether you're in healthcare, retail, e-commerce, travel or hospitality industry, government entity, nonprofit, education, energy/ utility, insurance, consumer products… We can help with our optimized call center services to help you reduce call center costs.
Inbound Call Center
24/7 – voice, chat, email, fax, SMS, WhatsApp, Google, Facebook
We handle Appointment scheduling, Customer service, Customer Intake, Vendors, Partners – pretty much anything you consider important.
Outbound Call Center
Warm B2C and B2B outreach calls – Appt reminders, recalls, no-shows, cancellation reappointments, debt collections, relationship management, reviews.
Cold B2C and B2B outreach calls – Telemarketing, Community outreach, Appointment setting, surveys and market research, fundraising for nonprofits.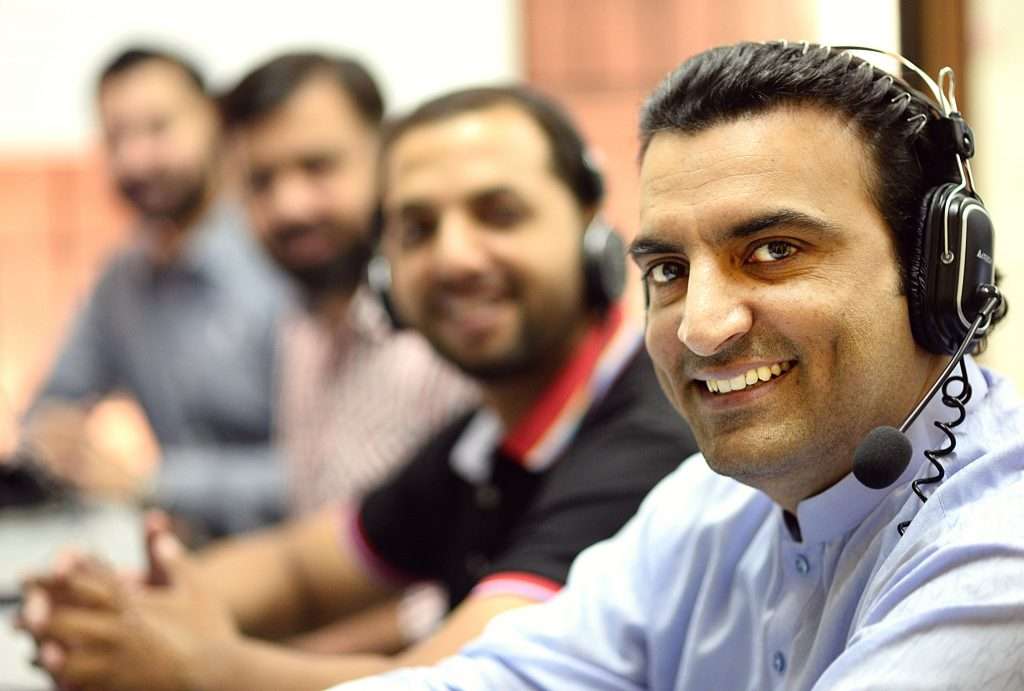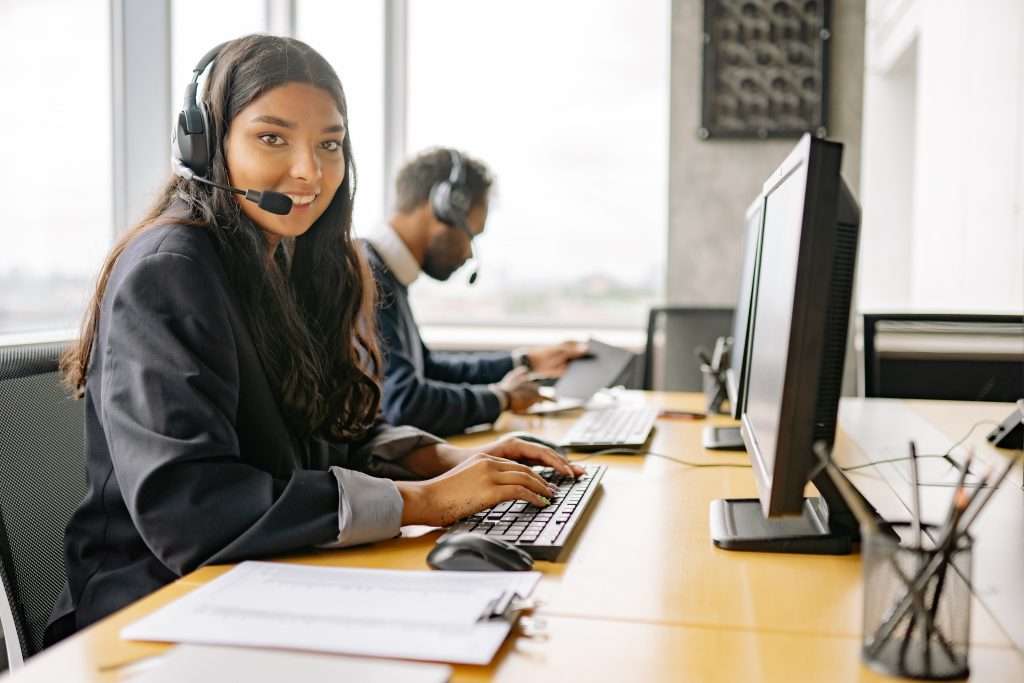 Omnichannel callcenter services
Increasingly, organizations are learning that they need to service customers whenever they want, however they prefer.
With the "always on" consumer moving seamlessly across multiple channels like SMS, WhatsApp, iMessage, Viber, WeChat, instant messaging, email, social media – business leaders are struggling to satisfy consumers across the varied channels.
Key Performance Indicators
Following are the key performance indicators (KPIs) that many of our customers ask for (we also have separate KPIs for our outsourced medical billing services). We happily comply with these industry standard KPIs. Of course, we can simplify these further by monitoring
Customer happiness score (post call surveys)
Cost per acquisition
KPI Reporting, Management
Weekly with feedback loop
Quarterly business reviews
Inbound Call Center KPIs
Average Time to Answer
Average Abandonment Rate
First Call Resolution
Transfer Rate
Average Handle Time
Average Hold Time
Phone Etiquette
Adherence to Procedures
Weekly with feedback loop + QBR
Outbound Call Center KPIs
Connection rate
Conversion rate
Cost per acquisition
Calls per agent
Call quality
First Call Close
Phone Etiquette
Adherence to Procedures
Weekly with feedback loop + QBR
Talent Management
Talent management, training, are crucial to keeping your customers happy. It is hard work – we are used to it.
TEAMS
Training + QA

Trainers
Quality Assurance

Customer teams

Team Lead
10 direct reports (max) per lead
Team Lead <-> QA (dotted)

Call center operations head
ORG STRUCTURE
India

Operations
Recruitment + HR
Training
Quality Assurance
Contact center

USA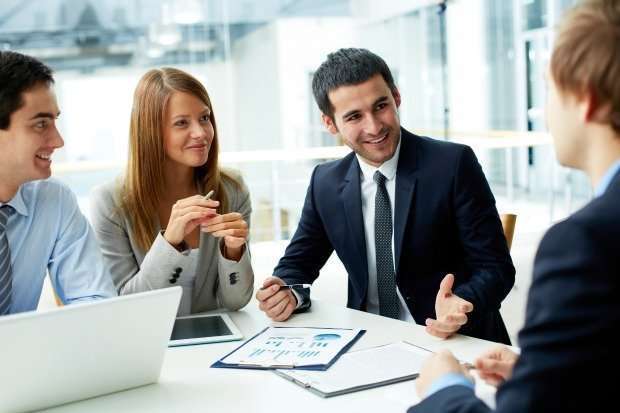 Recruitment + Training
Ongoing recruitment

Training batch
Shadow / backup batch
Replacement/back-fill

Daily training

New hire
New process
Cross training
Client feedback
Internal QA feedback
Recruit To Deploy
Recruitment (2 weeks)

Organization onboarding (Day 1)
Process training (2-3 weeks)

Shadow existing team (1 week)

Decommissioned OR
Join team

Team deployment (4/5th week)

Daily training / TL feedback
Quarterly – exit / continuance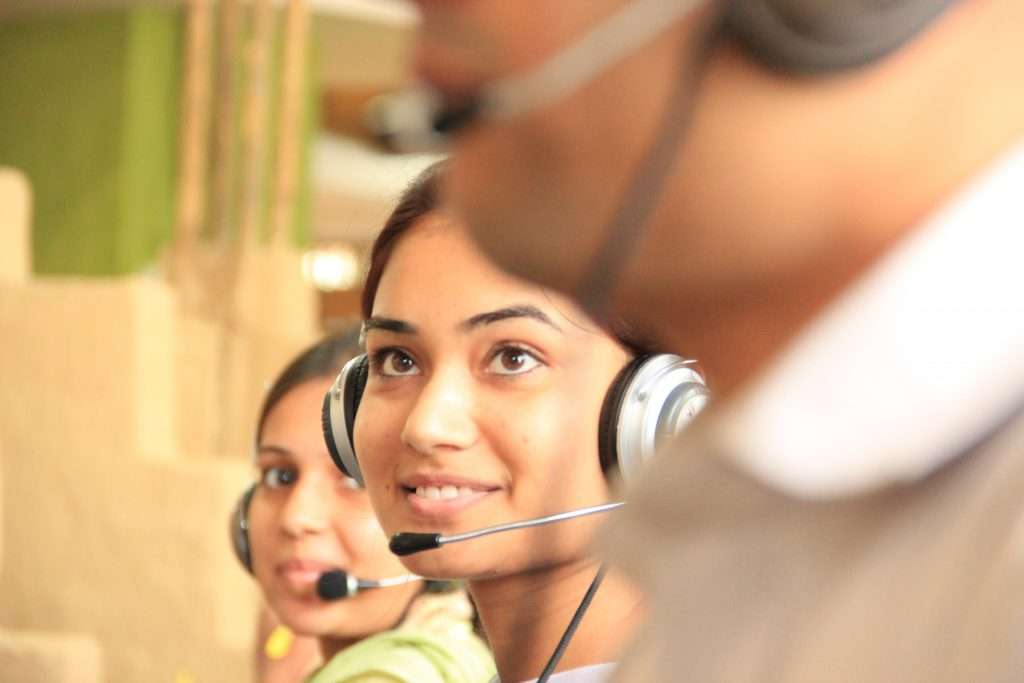 Amazon Connect Contact Center
For calls, web chat, SMS, WhatsApp, Apple Business
For IVR setup, phone numbers on demand
For automated and manual Quality Assurance (sentiment analysis)
For Tasks and ACW management
For Customer profiles or integrate with client's CRM
Amazon S3 for call recordings storage
For Analytics and Reporting
For forecasting, capacity planning
For compliance and regulations
For knowledge base / agent knowledge assistance
Call Center Security
No data storage on agent computers
Call recordings redact sensitive information
Payments via Amazon Connect secure input
Remote VPN into client applications
Agent IP white listing as required
Agent proxies as required by certain applications
Quality Assurance & Service
Quality assurance is part of our offering – not an add-on, as is with many call center companies. Quality assurance is led by technology (Amazon Connect) and verified by our Quality Assurance (QA) Teams.
QA Parameters
Opening
Probing
Communication & Empathy
Resolution
Script Adherence
Closing
Compliance
Amazon Connect Contact Lens helps us with quality assurance and call sentiment analysis
Turn Key offerings
All Contact Center software we use (dialers, IVRs, recordings, sentiment analysis, analysis, reports etc)
All telephony costs
Porting in/out of phone numbers
Phone number reputation checks
Quality Assurance staff + software
Staff availability in timezones of customers
Back up staff with zero down times